About Us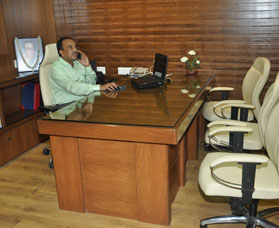 Spring Supports Mfg. Co. was established in the year 1987, is specialized in designing & manufacturing of Spring Hangers / Supports along with its accessories. Our Comprehensive services, includes the supply of a wide range of Pipe Hanging equipment. Our total independent designing, engineering and quality system  are upto all clients satisfaction..
Spring Supports Mfg. Co. is independent to ensure reduction in cost, with improved services through latest technology, systematic warehouse, inventory management system, quality documentation, systematic operation & shipment.
Spring Supports Mfg. Co. has been approved & maintaining quality system ISO: 9001-2008 with constant improvement in the field of technology up-gradation, in its product.